An Insight into Nathan Gluck Hearing Care
At Nathan Gluck Hearing Care we pride ourselves on getting to know all of our customers, and understanding how your hearing affects your life. It's only fair therefore that we let our clients have a chance to get to know us before their appointment and understand what makes our practice special.
---
Who are Nathan Gluck Hearing Care?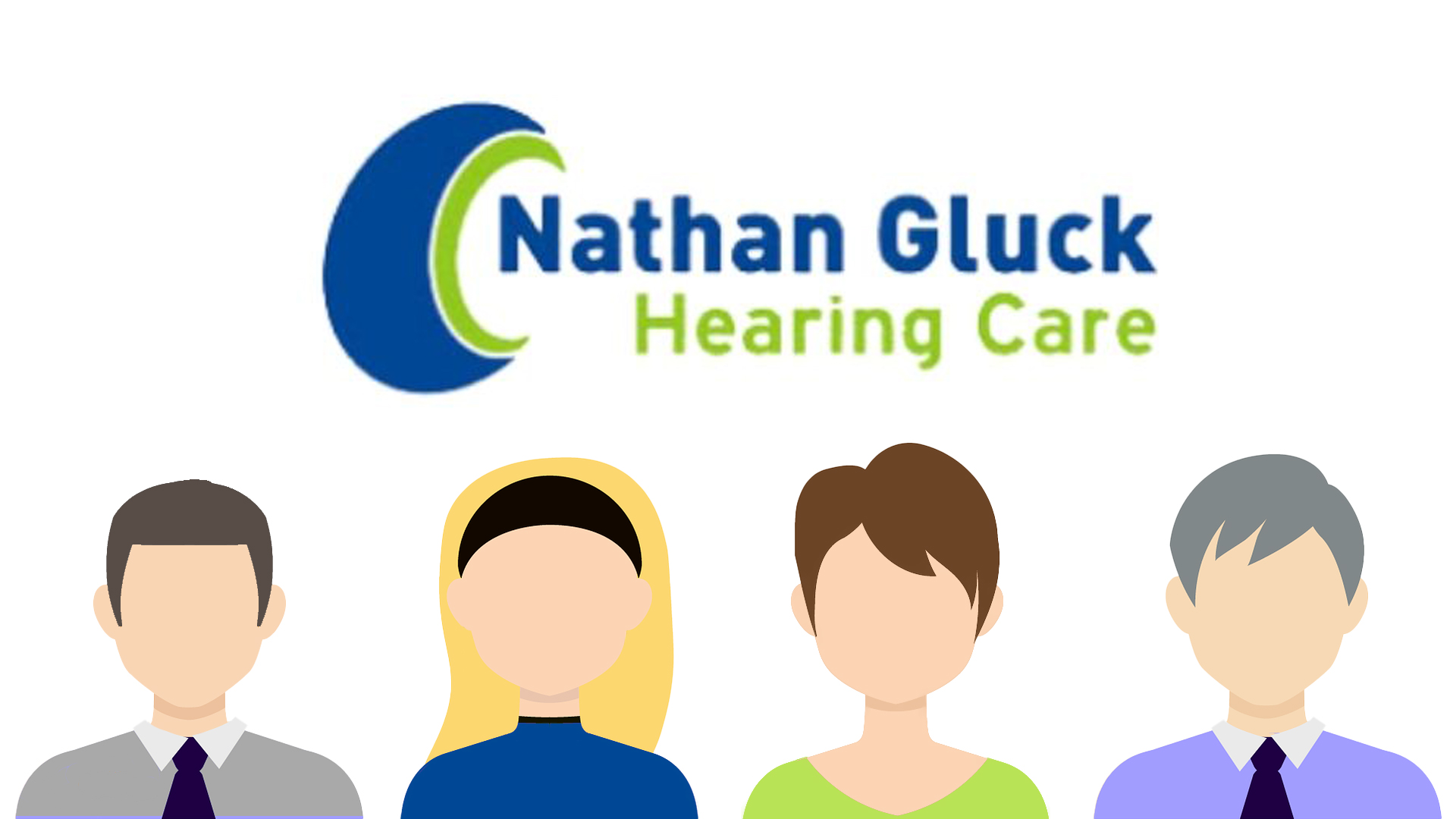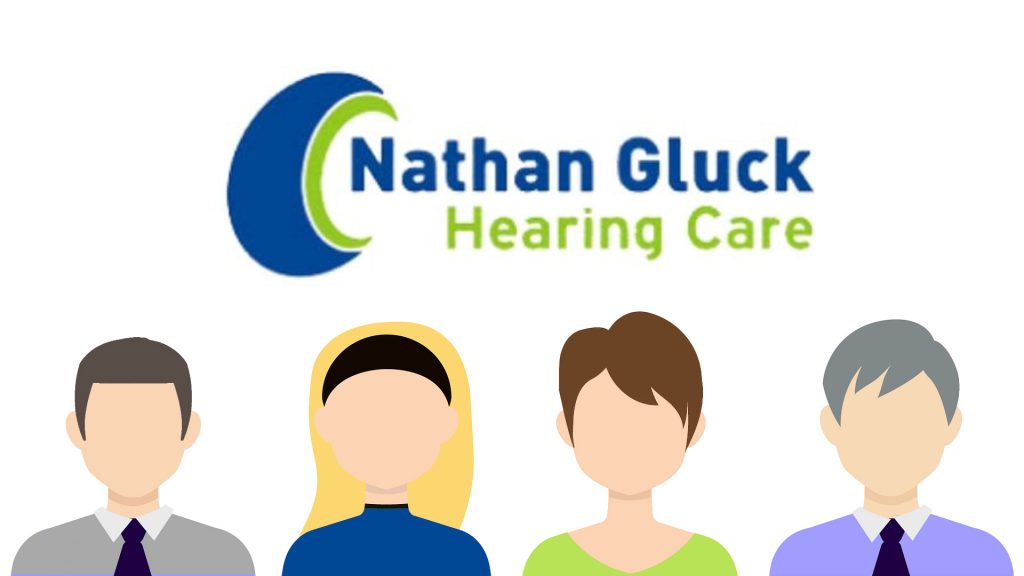 Our team
Our team are the true fabric of Nathan Gluck Hearing Care, and always have been. Nathan, our primary audiologist who the practice is named for, has over 25 years of experience seeing patients and dealing with all kinds of hearing ailments to great success. Throughout this time Nathan has grown with the changing practises in audiology meaning he understands how to best match your condition with a solution, and leave you with the best hearing for the least fuss.
Working alongside our founding member is Gillian Rubin, our second audiologist on the team. Gillian trained at Aston University in Birmingham and qualified with a distinction. With her wealth of knowledge and remarkable skill she is a welcome addition to the NGHC family and is a popular face with our customers.
Upon your arrival you will more than likely be met with our Practice Manager Hazel, the second half of the Gluck pairing at NGHC and the person in charge of keeping everything running smoothly from day to day. Hazel is a qualified social worker and natural organiser who ensures that all of our visitors are well looked after both with a welcoming cup of tea and the knowledge that their case has been well looked after.
NGHC as an independent practice
The audiology world is filled with shops and chains who claim to provide you with the best care available, but are limited by their allegiance to one brand of hearing aids or another. This is why smaller independent audiologists are the only people who can really offer you the best care, and Nathan Gluck Hearing Care have been proud to be an independent practice since their outset.
This means that when you come to see us, we really can offer you the best treatment to suit your condition. As we offer in house, same-day microsuction treatments and can choose a hearing aid from a wider variety of brands we have no loyalties to anyone except you; the patient.
We run our practice with one goal in mind, to put the patient's wellbeing first. Our commitment to providing excellent service means that we maintain long opening hours and even stay open on a Sunday. This allows us to offer our patients same day service for most appointments meaning we can get your hearing back to 100% as quick as possible!
---
The Patient Experience
Booking and your initial consultation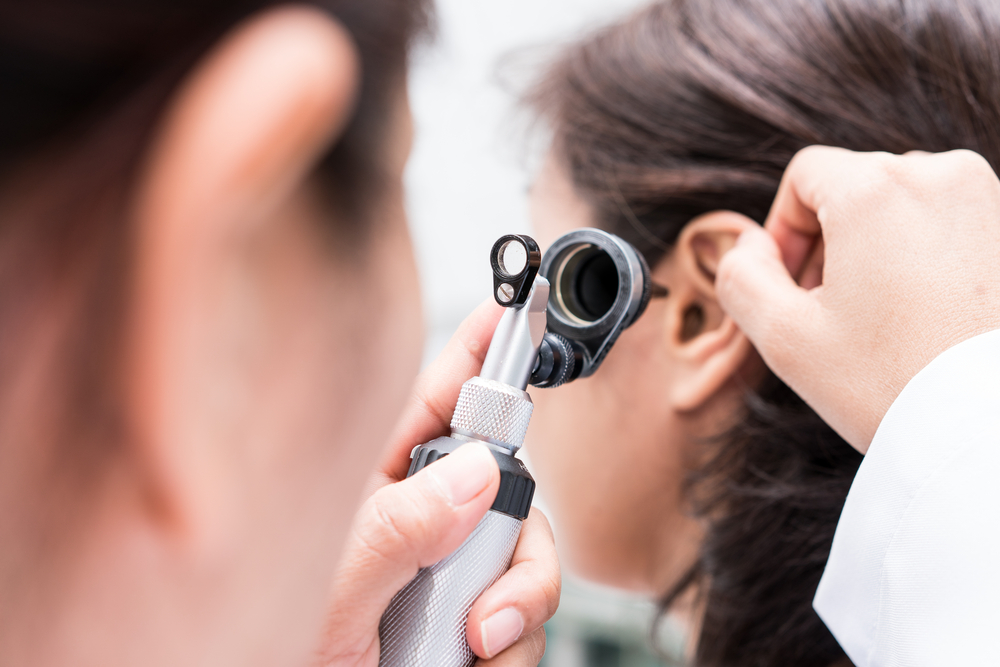 From the first enquiry we put the patient's experience at the forefront of our priorities, and so to make it easy we accept bookings by phone, email or via our website. Should you be passing we would of course love to see you in person to book in your appointment.
On the day of your initial appointment you will be sat down with one of our audiologists for around an hour, and they will conduct a series of simple hearing tests to learn where your hearing currently sits. There's nothing to worry about during this process as our team will guide you through the tests, none of which are invasive in any way.
With the practical tests complete our audiologists will also inquire into the holistic side of your hearing; how it affects your lifestyle, and what limitations you may have when it comes to hearing aid technology. This stage of the consultation is equally as important as ascertaining your hearing health in the practical sense, as we always ensure the solutions we offer fit snugly into your everyday life.
Treatments and aftercare
Once we have gained a good idea of how your hearing is performing, we will recommend an appropriate treatment. For some this might simply mean a round of earwax microsuction, a painless process of removing any excess build up in the ears that might be lowering their efficiency. For others, we will look into the different options available for hearing aids, and decide on a make and model that suits you the most.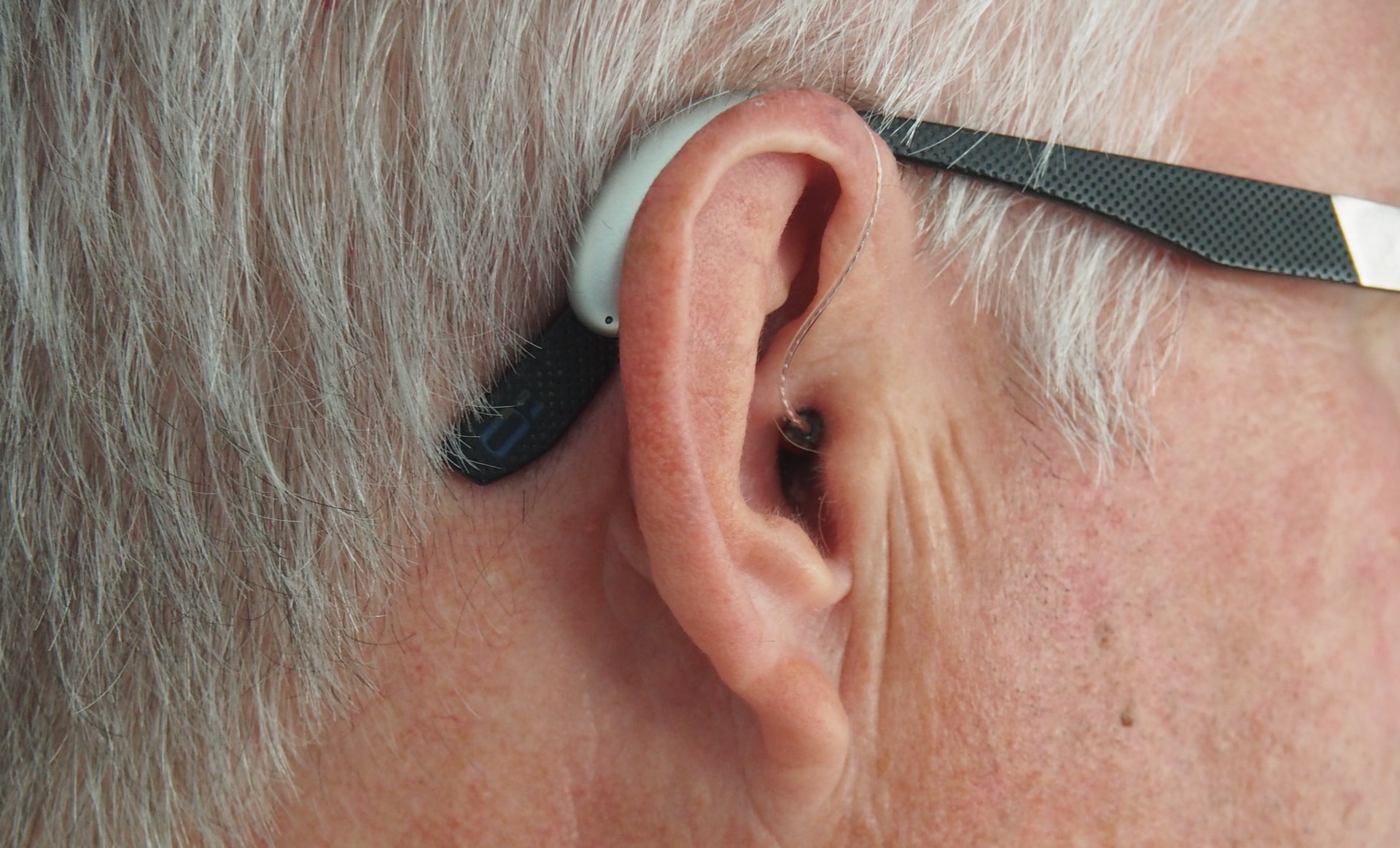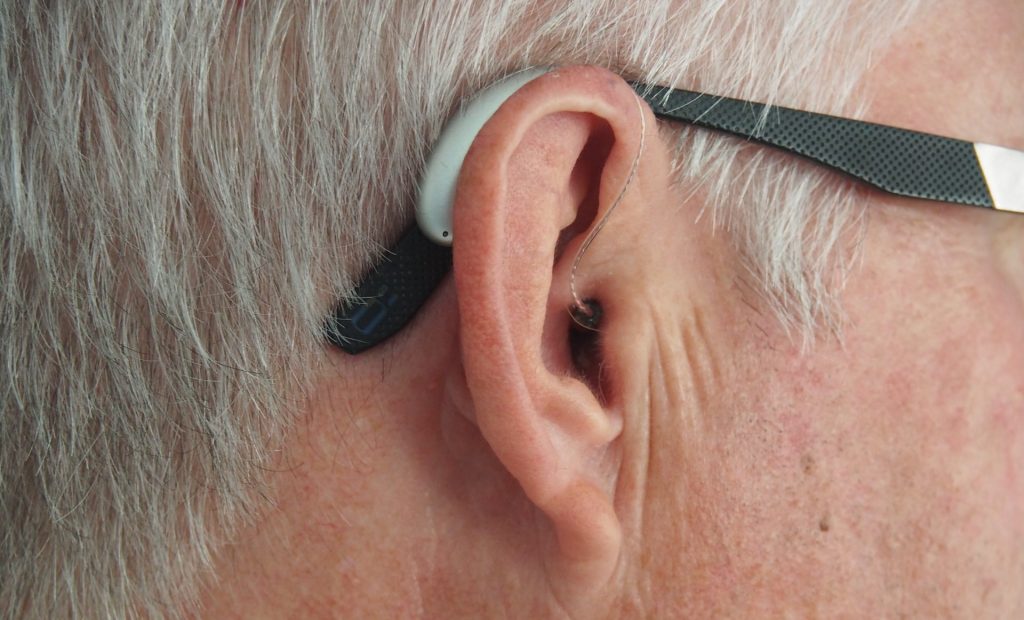 Firstly, you will be fitted for a hearing aid, which sometimes means taking a mold of the inside of your ear. Not to worry, this is a painless process that is similar to a dentist taking a mold of your teeth! Our audiologist will use a very soft putty to make an accurate representation of your ear that will be used to custom mold the hearing aid to suit you. For many types of hearing aid this isn't nessecary, and we will instead find a ready-made unit that suits you.
Where a custom mold has been made, we will then ask you to return to the clinic after a few days to pick up your newly created custom hearing aid, and we will take you through its fitment, features and how to properly take care of it. We also like to leave you with a few of the tips and tricks that we have discovered over the last quarter-century of treating people's hearing. With your hearing aids fitted and with you feeling confident in them we leave you to go out and rediscover the sounds you have been missing from your day to day life.
Our treatment doesn't stop there however. We regularly check up on all of our patients and often see them again in our clinic just to find out if everything is still working for them or not. For many of our patients the technology of a hearing aid is totally alien, and so if they have any problems or queries we are always more than happy to help them. Our services are spread out in clinics across north London, and so we're not hard to find.
Read more: Our patient testimonials
---
Where can you find us?
The Nathan Gluck Hearing Care team run clinics all across north London to make getting to us for an appointment as easy as possible. We also provide home visitation services for those who cannot make their own way to us. During the COVID 19 pandemic we have of course had to scale back our clinics in the interest of not potentially spreading COVID 19 outside of our practice. This means that the majority of our appointments are now being conducted in our Golders Green and Potters Bar clinics.
Our Golders Green address is our primary practice, and this is where the vast majority of our work is carried out. Here you can receive any and all of our services in our dedicated space at almost any time or day. Golders Green is open 6 days a week from 8am-8pm, with the only exceptions being Fridays when we close early at 5pm, and Saturdays when the practice is closed for our weekly day off.
At Golders Green we offer hearing tests and consultations, hearing aids, earwax removal, swim/sound or snore plugs, hearing aid repairs and a host of batteries and accessories.
Located at You and Eye Opticians, our Potters Bar clinic offers all the same services as our home practice, but only on fewer days. With our Golders Green practice being open for the majority of the week, our Potters Bar clinic is open from 9.30am to 5pm on Thursdays.
Just as in our home practice in Potters bar we offer earwax removal, hearing tests and consultations, hearing aids and other smaller services.
Elstree and Stamford Hill
Outside of our normal practices we also operate some smaller by-appointment audiology clinics in Elmstree and Stamford Hill. Although we do not offer hearing aid consultations and fittings at these clinics, we do offer home appointments for people living in these areas.
As we can't be everywhere at once these clinics are by appointment only but are a great way for those who are unable to make the journey to Golders Green or Potters Bar to make sure their hearing is properly looked after.
Even with all of our practices and clinics we know that some people still can't make it in to see us, and so we take our services to them. Home visitations have become an incredibly popular option for some people and so we are expanding our reach for home visits in north London. We currently accept appointments in the N, NW, HA, EN and WD postcodes for both wax removal and hearing consultations.
Due to the travelling nature of these appointments they do come at a slightly higher cost. Our earwax removal sessions are £180 and hearing tests are £90. These are still very reasonable prices especially for those who rely on these services to keep their ears healthy.
---
Book your appointment now
We hope that you have found this article helpful in understanding a little more about Nathan Gluck Hearing Care, and should you need some assistance with your ears we would love to hear from you!
We are currently open even amid COVID 19, and have put in place every sensible precaution required to keep both you and our staff as safe as possible. You can read our full explanation of these measures here.
If you live in north London and require a hearing test, earwax removal or are even considering your first hearing aids get in touch with us today by clicking here or ringing us on 020 8455 4210.
Get in touch
If you're concerned you may have a problem with your hearing, or you'd like to arrange a hearing test for a family member, we're here to help.