Hearing Aids in North London
If you struggle to keep up with conversations in crowded places, against background noise or over the phone, and you can't remember the last time you heard the birds sing, don't suffer in silence. If a simple hearing test suggests that the kind of hearing loss you're experiencing can be improved with hearing aids, then talk to us.
We offer hearing aids across our clinics in North London and the hearing aids we prescribe, fit and help you live comfortably with, come in a range of shapes and sizes. Once we know the level of your hearing loss and you tell us about your lifestyle, we can recommend the type that will be most suitable for you. Alternatively, If you have concerns you may need hearing aids due to hearing loss you can find our hearing tests page by clicking the link
Contact us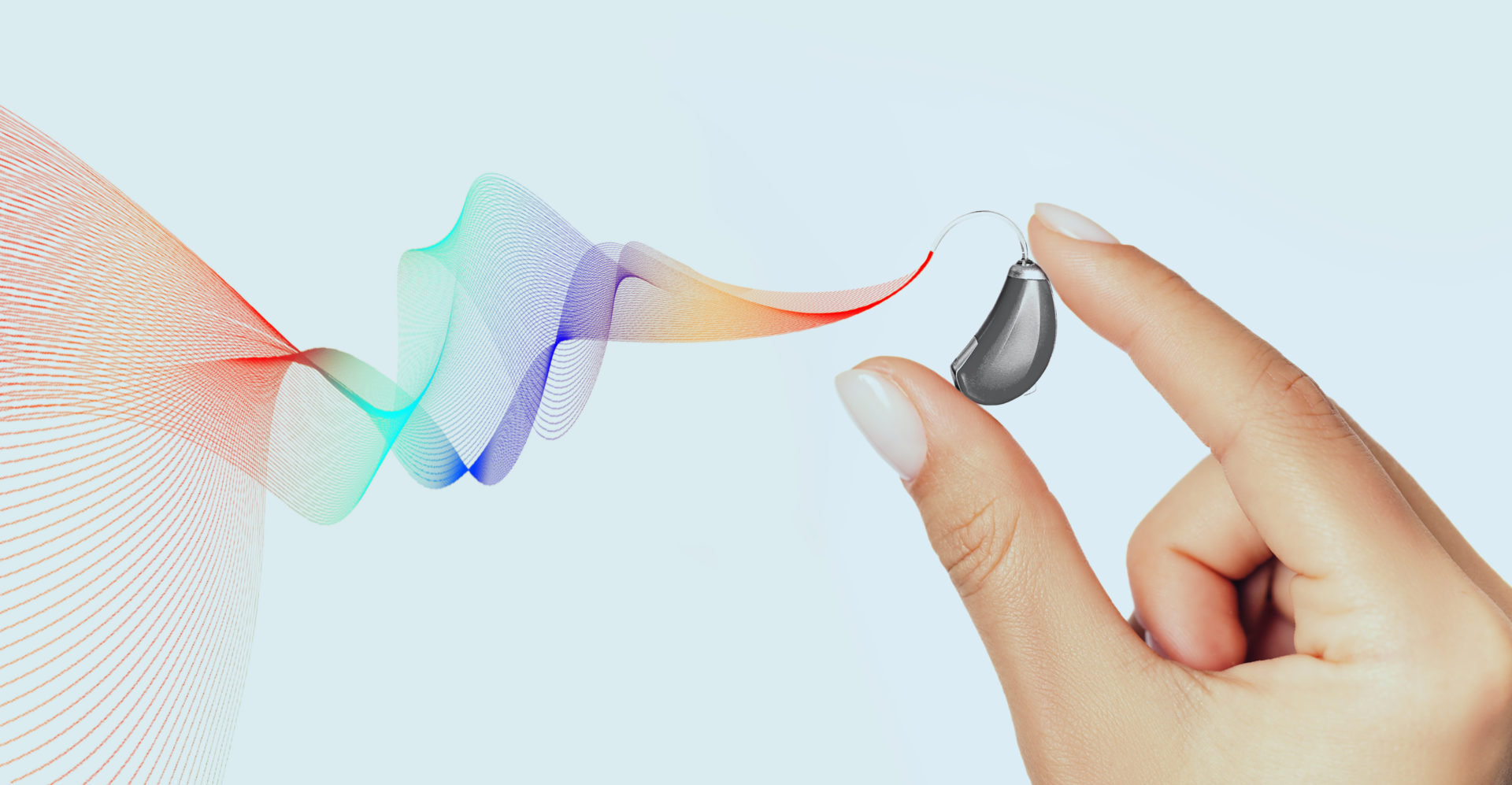 Complete this form to book an appointment or get in touch with us
Wide Range of Hearing Aid Styles and Types
Hearing aid types and styles
Hearing aids work by incorporating an in-built microphone that amplifies and clarifies sound, enabling you to hear better or more clearly.
Rather than just amplifying, digital hearing aids use tiny computers to process sound, which means we can customise hearing aids to your individual needs. As well as being less likely to give feedback or cause whistling, they can have different settings for different situations, enabling you to reduce background noise when using a phone or automatically adjust to help you hear in quiet rooms or noisy environments.
There are three different types of hearing aids (digital and analogue), each with different styles and options:
In-The-Ear (ITE)
Designed to fit the shape of your ear canal for greater comfort and almost total invisibility
Receiver-In-Canal (RIC)
Worn comfortably behind the ear, but smaller and more discrete than standard behind-the-ear devices
Behind-The-Ear (BTE)
Traditional-style hearing aids are suitable for all degrees of hearing loss when worn behind the ear
Hearing aid brands
We match you with industry-leading brands and your desired hearing aid style, to ensure you have the most comfortable and powerful hearing aid on the market. All major hearing aid brands have new technology that you could benefit from, and we are able to offer them all to you.
Hearing aid manufacturers release new updates to existing hearing aid models and we will help you with any firmware updates. Also, we recommend unique features from each brand that can help you.  We want to make sure you are well-informed to have the best hearing aids possible for your ears.
The range of hearing aid brands we fit is below: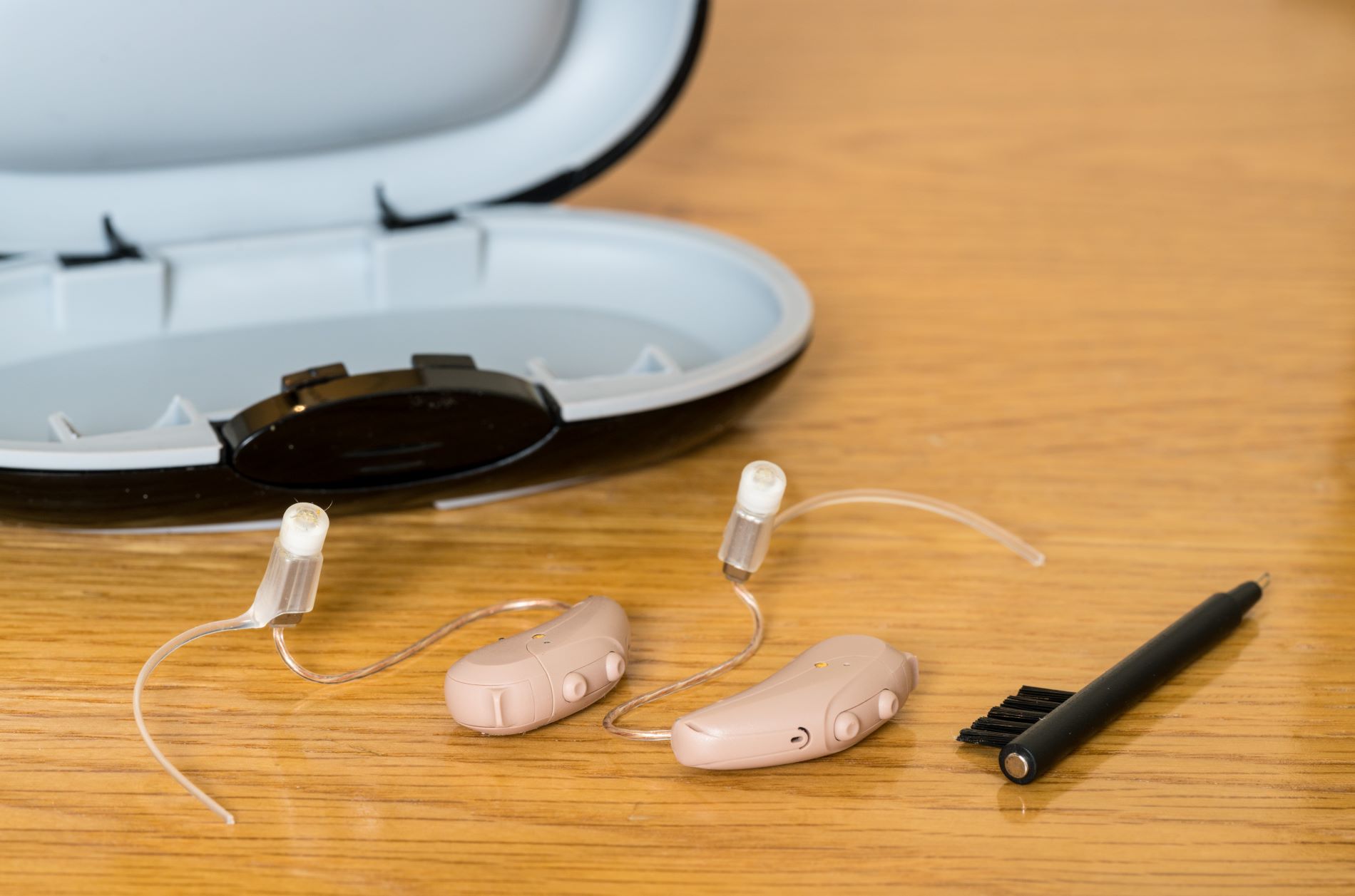 Starkey – Evolv AI
The Evolv AI range of hearing aids provides a set of features that are the most advanced sound technology, that will effortlessly adapt to your life. Industry-leading features that can connect to your Apple or Android device. Start your journey to better hearing today, with this range of AI technology.
Widex – Moment
The Widex Moment range delivers the most pure, natural sound ever. A sound like no other and that is natural to its environment, Sound is typically processed in a hearing aid before it reaches the eardrum and can cause the two to become 'out of sync'. this results in artificial sound, but no longer with an experience called pure sound.
Oticon – Range of Models
Oticon Real is the newest hearing aid to the family, that gives you as close to real sound as possible. To make those memorable days and connect us to one another. To keep all our minds curious, aware and sharp for everyday life.
Phonak – Range of Models
Well-hearing is well-being. Hearing loss is a sensory loss and can cause problems to your healthy living. Phonak's range is able to connect you socially, and to thrive mentally and emotionally to one another again. The Phonak Lumity is the latest and greatest with the improvements in unique Phonak SmartSpeech technology and enjoys every conversation even in challenging listening environments.
Book with us
We offer hearing aids at our clinics in Potters Bar, Temple Fortune and Golders Green. If you would like to book an appointment, please visit the 'Book Now' page linked here, or fill out the form below. Or contact our hearing specialists on our Freephone number: 0800 781 0422.
We also offer at-home hearing aid appointments to help with minor repairs and adjustments across North London, if you would like to find out more click on the link.
We still have in place Covid-19 measures, to ensure the health and safety of all our patients. View our measures by clicking on the button below.
Upgrade Your Hearing Today
Get in touch
If you're concerned you may have a problem with your hearing, or you'd like to arrange a hearing test for a family member, we're here to help.
We accept:

Book now