Book now
Book a same day hearing test or earwax removal appointment in North London
Booking an appointment with Nathan Gluck Hearing Care couldn't be simpler because you can contact us by telephone, email or by completing this short form below.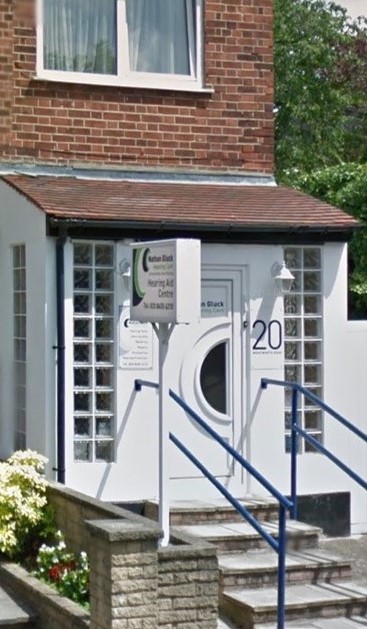 We are open
7 days a week:
Monday: 8am – 8pm
Tuesday: 8am – 8pm
Wednesday: 8am – 8pm
Thursday: 8am – 8pm
Friday: 8am – 1pm
Saturday: 7pm – 10pm
Sunday: 8am – 8pm
📧 info@nathangluckhearingcare.co.uk
📞 0800 781 0422
Whatever service you require
Our mission is to ensure that all of our patients receive the treatment, care and advice that they need in order to maintain an excellent standard of hearing. This means not only offering same day and evening appointments, but also a range of treatments.
Our team of professional audiologists will assess all aspects of your hearing health using the most modern methods available. Alongside the technical tests, they will also learn as much as possible about your lifestyle and daily routine to get a true bearing of your hearing ability.
As a North London independent practice we can offer a range of hearing aids that larger chains simply cannot due to commitments to one brand or another. This means that our patients receive the system that is best tailored to them, with no bias towards one manufacturer or another.
One of the most effective methods of keeping your hearing healthy is to take care of it. We offer same day earwax microsuction appointments to make sure the instruments of your hearing are kept clean in a professional and safe manner. The procedure only takes 30 minutes, making it as quick and convenient as getting a haircut.
We understand that even if we are your local audiologists there are circumstances that may mean you can't make it to us. To make sure you get the support you need we offer all of our hearing tests, aids and earwax removal services in home visit appointments. If you live in one of the following postcodes then we can bring the practice to you: N, NW, HA, EN, WD.
Book your same day hearing consultation
Complete this form to book an appointment or get in touch with us
Get in touch
If you're concerned you may have a problem with your hearing, or you'd like to arrange a hearing test for a family member, we're here to help.
We accept: