Book now
Book Your Appointment Now
Complete this form to book an appointment or get in touch with us
Book a same day hearing test or earwax removal appointment in North London
Booking an appointment with Nathan Gluck Hearing Care couldn't be simpler because you can contact us by telephone, email or by completing our contact form.
Our mission is to ensure that all of our patients receive the treatment, care and advice that they need in order to maintain an excellent standard of hearing. This means not only offering same day and evening appointments, but also a range of treatments.
(Please book before 3pm for same day appointments)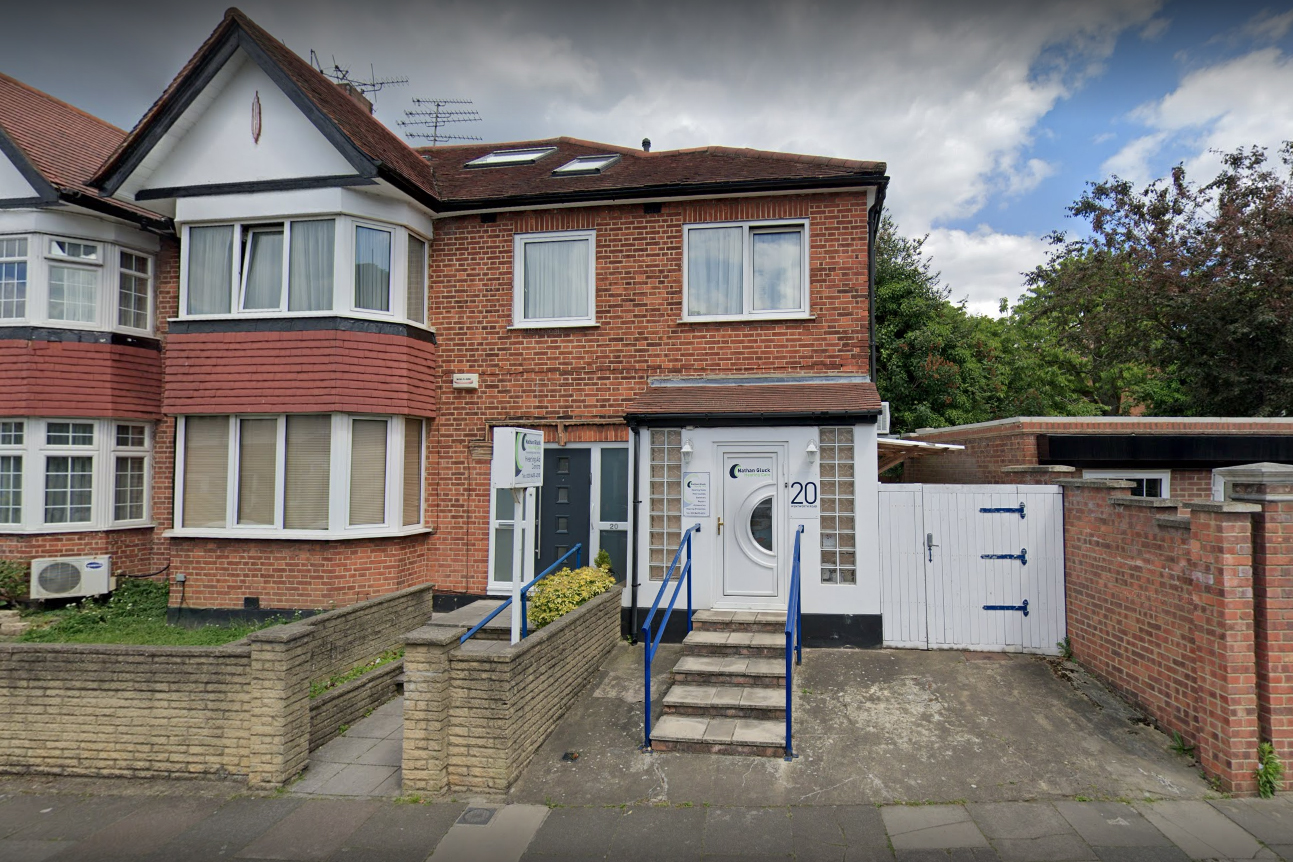 Our Clinics
Golders Green / Temple Fortune
Nathan Gluck Hearing Care,
20 Wentworth Road
Golders Green, London
NW11 0RP, UK
Potters Bar
You and Eye Opticians
106 Darkes Lane, Potters Bar,
Hertfordshire, London
EN6 1AE, UK
Home Visits
Our home visit service is available in the WD, EN, HA, NW and N postcodes.
We cover the WD, EN, HA, NW and N postcodes.
Whichever Service You Require
Hearing tests
Our team of professional audiologists will perform a variety of hearing tests to assess all aspects of your hearing health using the most modern methods available. Alongside the technical tests, they will also learn as much as possible about your lifestyle and daily routine to get a true bearing of your hearing ability.
Hearing aids
As a North London independent practice we can offer a range of hearing aids that larger chains simply cannot due to commitments to one brand or another. This means that our patients receive the system that is best tailored to them, with no bias towards one manufacturer or another.
Earwax removal
One of the most effective methods of keeping your hearing healthy is to take care of it. We offer same day earwax microsuction appointments to make sure the instruments of your hearing are kept clean in a professional and safe manner. The procedure only takes 30 minutes, making it as quick and convenient as getting a haircut.
Home visit earwax removal and hearing tests
We understand that even if we are your local audiologists there are circumstances that may mean you can't make it to us. To make sure you get the support you need we offer all of our hearing tests, aids and earwax removal services in home visit appointments. If you live in one of the following postcodes then we can bring the practice to you: N, NW, HA, EN, WD.
"Having had issues with my ears for many years and going to countless 'specialists', always coming away disappointed and in pain, I finally discovered the audiologists at Nathan Gluck Hearing Care.

Nathan is a true expert in his field, after just 30 minutes with his quick skills and a caring nature he restores your hearing to 100% without discomfort.

It's a pleasure going to see him and I'm so happy I have found his service, 100% recommended!"
R.G - Google Review
"Superb customer service, fast appointment and at a very convenient time, great communication throughout by Nathan and the team.

Nathan Gluck puts you at your ease and he explains the process clearly and I felt very confident in his knowledge and expertise."
S.S - Google Review
"One ear was completely waxed up, so I asked if I could be seen as soon as possible.

At the same time, I was concerned that I would need to loosen the wax first in preparation for removal. I was assured that would not normally be necessary and I got an appointment that day.

The wax was expertly and carefully removed, and I would add that Mr. Gluck has a pleasant manner. It's evident why I fully recommend his service."
R.C - Google Review
"Brilliant service. Recommended by my own GP.

I have been suffering for quite some time with build up of wax. Nathan sorted out the issue very quickly and efficiently. Totally painless.

Then sat with me for a chat to make sure I was alright. Highly recommend his service. Double thumbs up 👍🏼"
S.S - Google Review
Get in touch
If you're concerned you may have a problem with your hearing, or you'd like to arrange a hearing test for a family member, we're here to help.
We accept:

Book now