How our home visit hearing test service works
Here at Nathan Gluck, we understand that not everyone is able to visit our clinics in person for an appointment. That is why we can travel to you and provide high-quality audiology in the comfort of your own home. In this article, you can read more to learn about the different services we offer and the procedures we follow during our home visits.
Home visit hearing tests
One of the main services we offer at home and within our clinics is hearing tests. We have mobile equipment especially suited to reach people in the comfort of their homes, or if you are staying in a nursing home. With this equipment, we are still able to give professional hearing tests, evaluating your hearing levels as well as a full examination of your ears. When examining your ears, our audiologist can use this information when diagnosing you. This is because the hearing loss could be due to a blockage within the ear, rather than a loss of hearing.
If this appears to be the problem we can offer microsuction treatment to remove the blockage.
If the test indicates that you may need hearing aids, as an independent clinic, we can give impartial advice on what hearing aids be best suited to you. We also have an extensive range of hearing aids you can choose from, through consulting with Nathan he would be happy to talk you through the different options.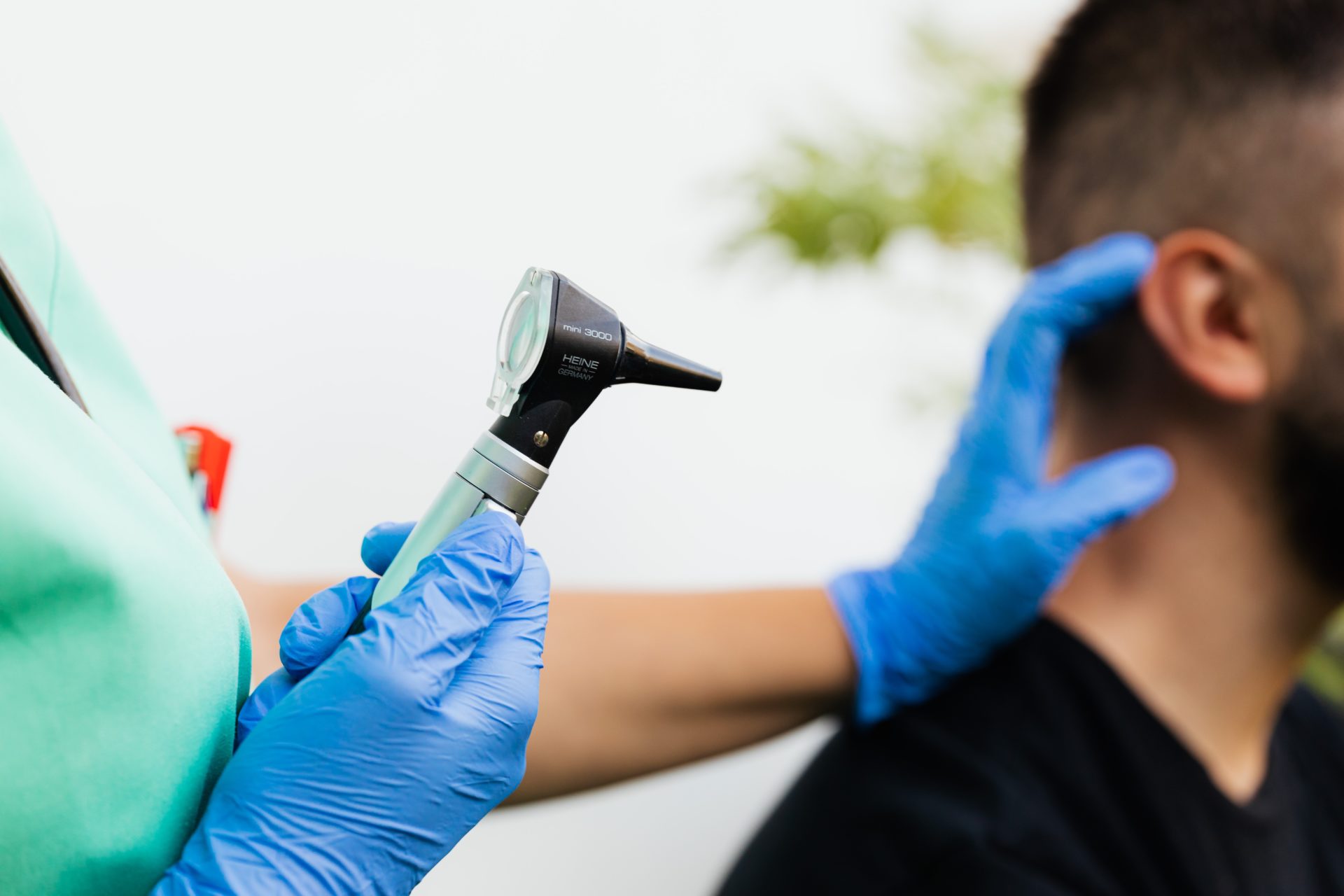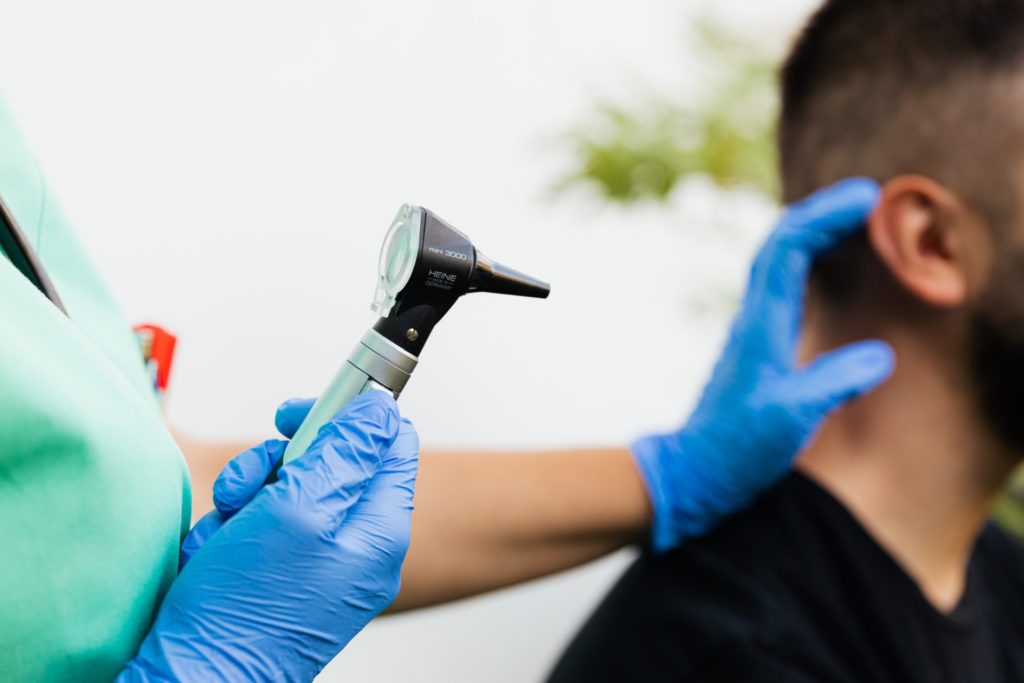 Signs you may need a hearing test
If you are unsure as to whether you need a hearing test, there are many symptoms you can look out for, such as:
You have been missing calls, alarms or doorbells
You constantly have to turn up the volume on your devices and television
You find it difficult to hear people in crowded environments
You often have to ask others to repeat themselves when speaking to you
Overall struggle to understand speech
If you have been experiencing one or more of these symptoms we highly recommend you book a hearing test appointment. If you would like to learn more about our hearing tests you can click on the link.
Home visit ear wax microsuction
Another service we offer within at-home appointments is ear wax microsuction. This is an ear wax removal method and is regarded as the safest & most up-to-date one available.
For this service, we have fully mobile equipment to reach your home and it is just as effective as our in-clinic equipment.
Microsuction is a relatively painless method of removing ear wax. We have ensured that we can do home visits for microsuction so that you can avoid home remedies which may worsen the pre-existing blockage.
What is microsuction
Microsuction is currently the safest method of ear wax removal, a small device is placed inside the ear canal which acts as a vacuum to remove all the ear wax inside. The microsuction device will be manually used by one of our professional audiologists, however, as the microsuction device has a camera on the end this allows for pinpoint accuracy.
If the device does come into contact with the skin the slight suction will only cause a tingling sensation and there is absolutely no pain. If you do feel uncomfortable during the procedure, let our audiologist know so they can ensure you are comfortable at all times.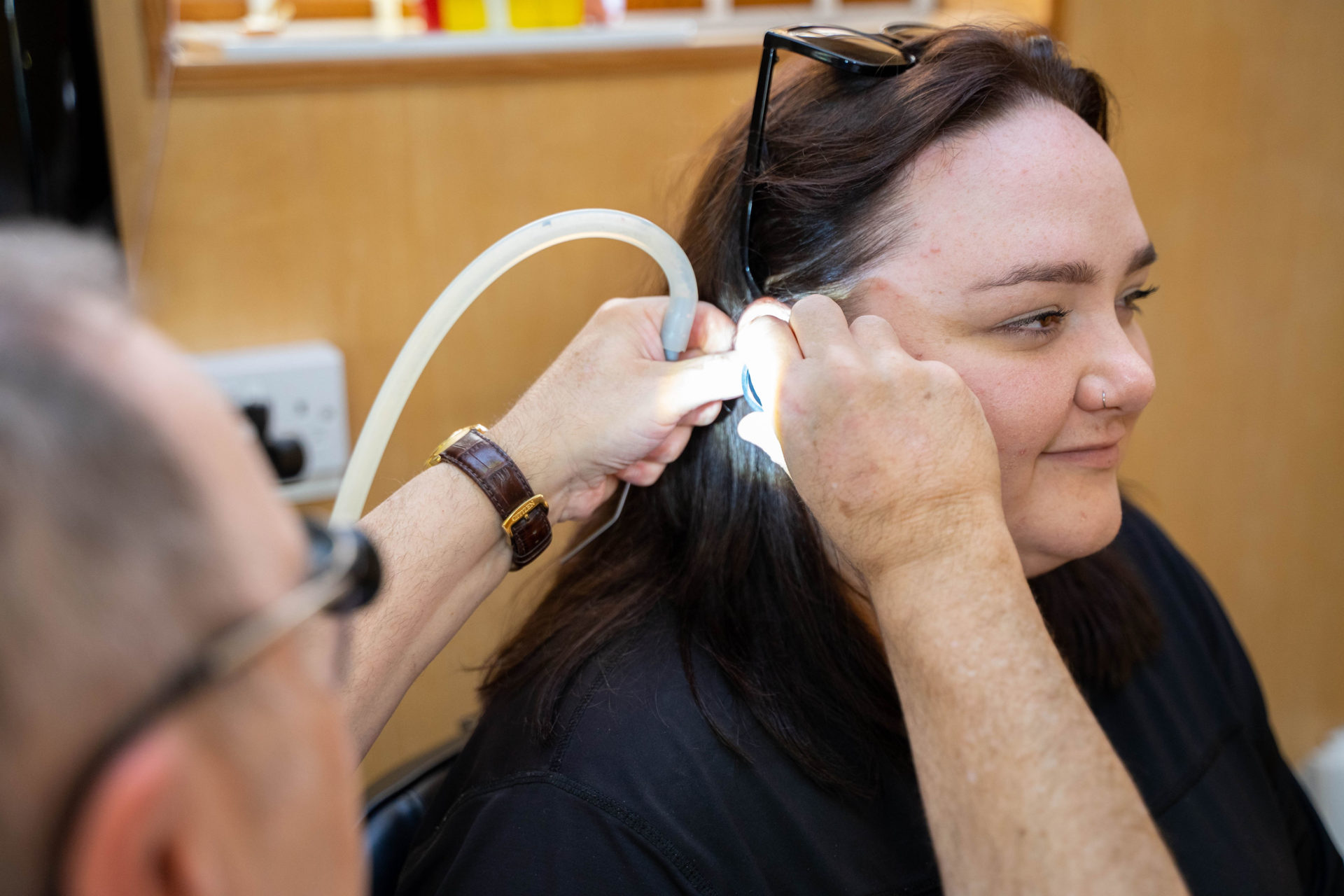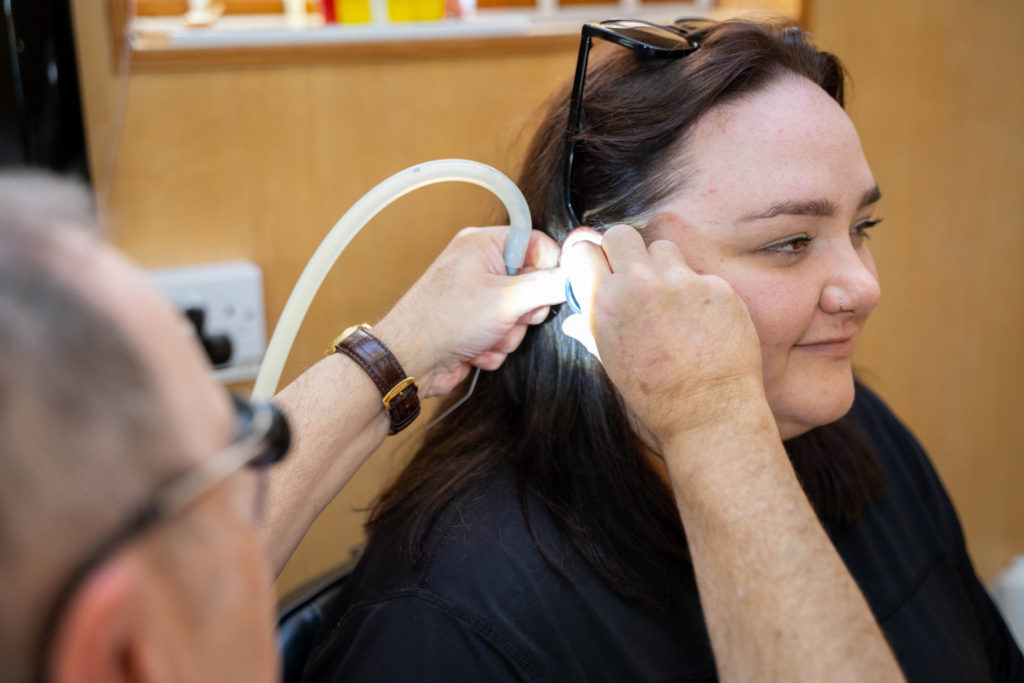 Signs you may need an ear wax removal
If you are unsure as to whether you need ear wax removal here are some of the most common symptoms:
Earache within one or both ears
Blocked sensation within the ear
Hearing loss within the affected ear
Coughing
Dizziness
If you are experiencing one or more of these symptoms we certainly recommend you book an ear wax removal appointment. You can read more about this service through the link.
Other at-home services
We also understand there may be other worries you need help with, concerning your hearing aids, or hearing in general. This is why we also offer at-home hearing screening in addition to retests, hearing aid repairs and adjustments.
As an independent audiology company we can help you with any hearing aid issues you may have, this is because we don't have a restriction on what hearing aids we can and can't fix. In addition to having the resources to bring our hearing test equipment if you believe you may need a retest or a hearing screening.
If there are any other audiology problems you may have, simply give us a call and we will explain how we think we can help you best. We always aim to arrange an appointment as soon as possible.
Common hearing aid problems
Here are some of the most common problems people experience with their hearing aids:
Whistling or buzzing
Falling off your ear
Distorted sound
Very quiet sound
No sound at all
Got hearing aid wet
If you have found any of these issues troubling you let us know and we will be happy to help. It is also important to get your hearing aid checked after any water has gotten inside as this may cause issues at a later date. We will be able to ensure that it is still working correctly to save you time and money in the future.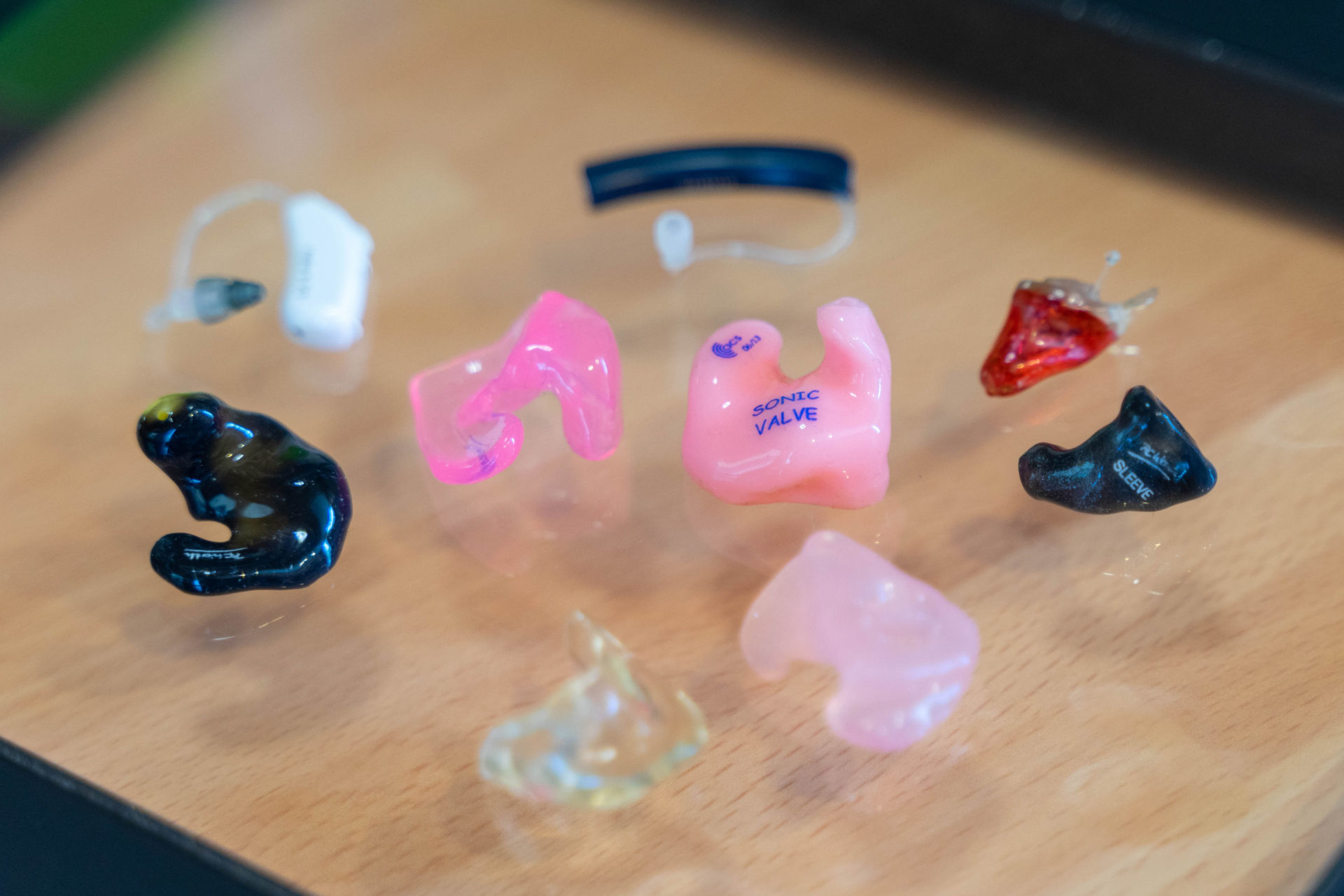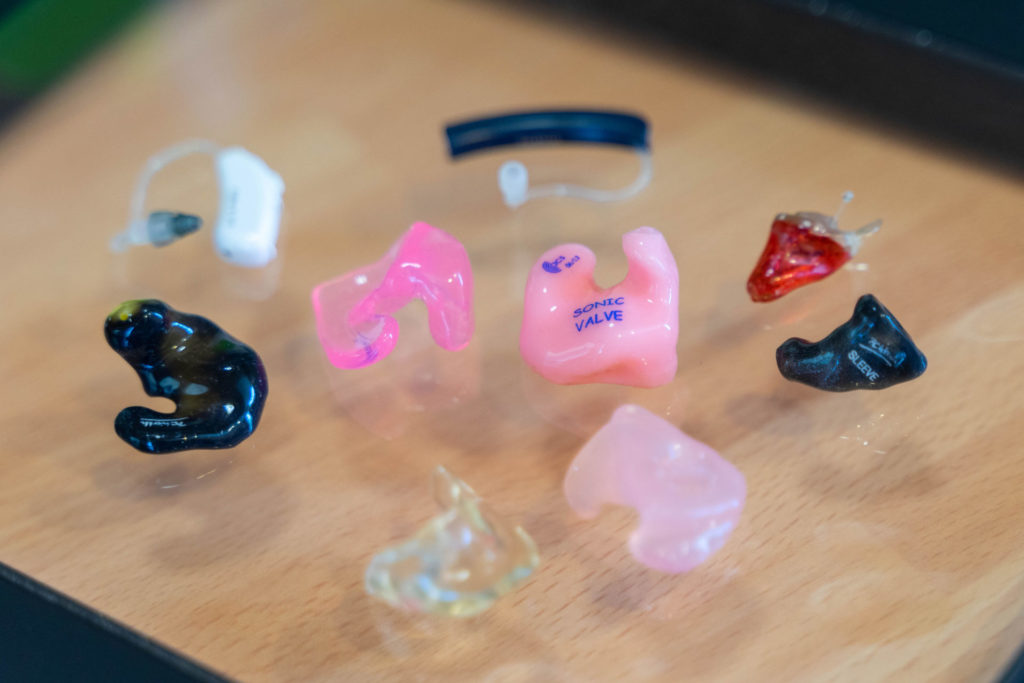 Where we offer home visits
We offer home visits almost all across North London, our main areas are Golders Green Clinic, Potters Bar and Elstree. If you are not sure whether we reach your address, call us first and we can let you know what we can do. Click on the link to book an appointment or call the number listed down below.
Get in touch
If you're concerned you may have a problem with your hearing, or you'd like to arrange a hearing test for a family member, we're here to help.