The benefits of visiting a private audiologist
It's likely that you've landed on this blog post because you've either noticed a change in your hearing or suspect you may be suffering from hearing loss and are currently weighing up your options to figure out the best route to take. Should you enlist the help of a private audiologist or utilise the public healthcare service?
We recognise that the differences in the services provided by private audiologists and the NHS or high street chains may not be immediately obvious. However, the truth is that the standard of service and treatments vary vastly between hearing care providers.
As a long-established independent audiologist, we feel it is our duty to ensure that everyone is well informed of their options so that they can make an educated decision when booking a hearing test or ear wax removal appointment.
Whatever your situation is, we're here to help you distinguish the key differences between the options in front of you and in this blog, we will highlight the key benefits you stand to gain by visiting a private audiologist.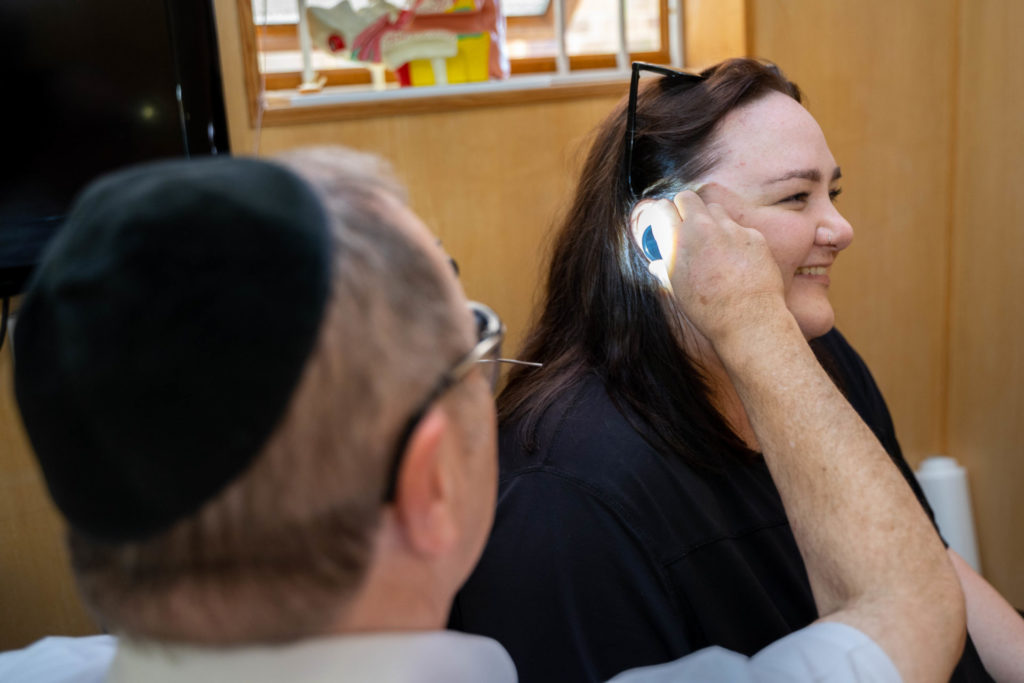 Quicker access to appointments
If you suspect you have a problem with your hearing, it's important to act fast. Undiagnosed hearing loss can worsen over time, so booking an appointment for a hearing test should be of the utmost priority.
Getting a GP referral for a hearing test often leaves you at the bottom of a lengthy waiting list – the waiting time for an NHS hearing assessment can take weeks or even months. Naturally, this can be off-putting for most people and many may decide not to go ahead. A common problem we see in these cases is that their ear health then continues to worsen as they have gone months or even years without treatment.
When booking directly with a private audiologist, hearing tests and ear wax removal appointments are typically readily available. This is because they are not dealing with the same level of patient volume, meaning you can get an appointment quickly and easily without having to wait for long periods of time.
Here at Nathan Gluck Hearing Care, we pride ourselves on being able to provide urgent care when our patients need it the most. We maintain long opening hours, stay open on Sunday and offer same-day appointments where we can, in order to serve our patient's needs as soon as possible.
Flexibility of appointment times to suit your schedule
Similarly, private audiologists like ourselves are typically able to offer more flexible and convenient appointment times that fit with your schedule.
If you work 9-5 or shift patterns and have a family to care for, we understand that daytime appointments can't always be feasible. That's why we open late at night and on Sundays, to provide the most suitable appointment times to suit any schedule. If you struggle to get out of the house or would feel more at ease in your own home, we also offer home visit appointments in the North London area.
On the other hand, audiology appointments within the NHS or high street chains tend to be much less flexible and you'll often find that you have to adjust your schedule based on the limited available appointment times.
Personalised care and attention
As private audiologists, we recognise the importance of providing a personalised and attentive service, where the patients are our main priority.
When visiting a private audiologist, you're not just a number or another appointment to tick off the list. We know that there are no one-size-fits-all solutions, and that's why we take the time to really understand you, your lifestyle and your needs.
Allocated appointment times will typically be longer and unhurried so that we get the extra time needed to find out more about you, conduct a thorough assessment and allow you to raise any queries or concerns you may have. By getting to know you and understanding your struggles, we're able to devise a more tailored solution that is completely bespoke to you and your needs.
We're more than just hearing specialists, we're here to offer support and guidance alongside a customised treatment plan that enhances your overall well-being. We prioritise ensuring that all patients feel welcome and comfortable in our practice, and offer ongoing aftercare outside of appointment times wherever we can.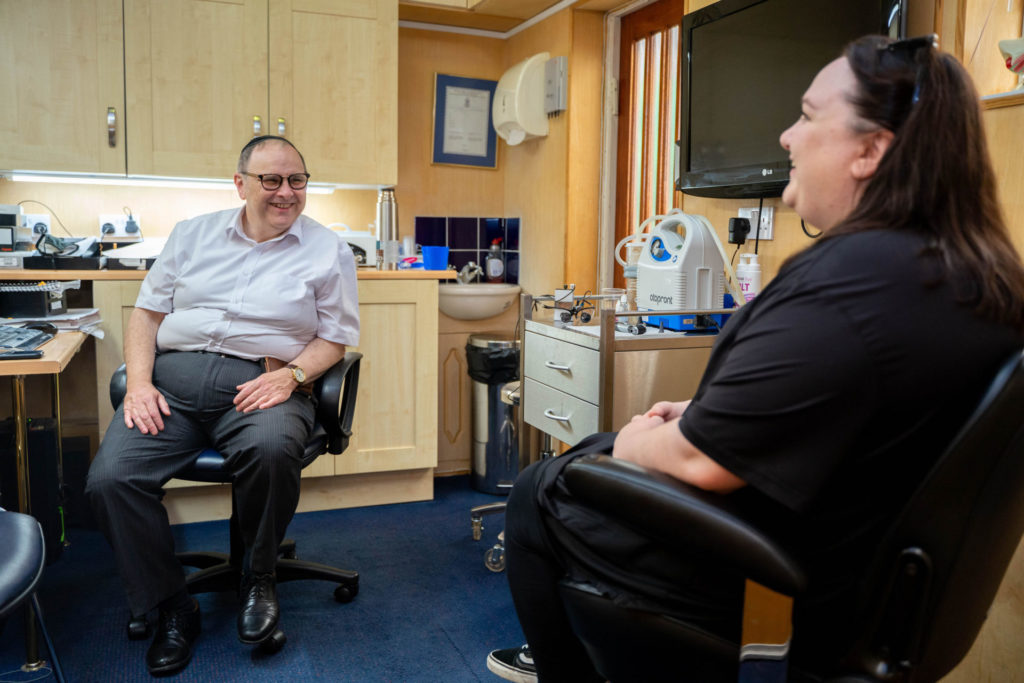 More comprehensive hearing assessments
It's commonly acknowledged that private audiologists offer more extensive hearing care services in comparison to public health services and high street chains.
This is largely due to the fact that they can dedicate more time to understanding your hearing needs and conducting a more in-depth and personalised assessment. A more thorough examination results in a more accurate diagnosis of any hearing problems and ensures that the right treatment is recommended for your specific needs.
Advanced equipment and technology
Private audiologists typically offer three crucial services: hearing tests, ear wax removal and hearing aid consultations & fittings.
Specialising only in audiology, we're not spreading ourselves too thin and offering a whole host of different medical services. This means that our sole focus is on providing the best possible hearing care services around, aided by the highest-spec equipment.
Investing in advanced equipment and keeping up to date with the latest technology and techniques means we can elevate our services and generate the most accurate results. Using high-calibre testing and diagnosis equipment combined with our 25+ years of knowledge and experience is something unrivalled by the public health sector.
Access to a wider range of hearing aids
Hearing aid technology has advanced substantially over the years, with a greater selection than ever before available to those who need them.
If the results of your hearing test indicate that you require a hearing aid, the device you're able to get will vary tremendously depending on if you're under the care of a private audiologist or the NHS.
NHS hearing aids are typically older models, fitted with minimal standard features which can limit how much you get from the device. However, independent audiologists have access to an extensive range of the most advanced hearing aids on the market from a variety of industry-leading manufacturers.
Nathan Gluck Hearing care works with a range of different global manufacturers, and we have access to their full catalogue of hearing aids. This means that we're able to recommend the most suitable device which caters directly to your needs and your lifestyle, without being constrained to one single brand or model.
Through the time we spend with you, we'll know and understand your requirements and can therefore help you to decide what features of a hearing aid are the most important to you. Whether Bluetooth connectivity, rechargeable batteries, background noise reduction or an invisible model is your priority, we'll match you up with your perfect device.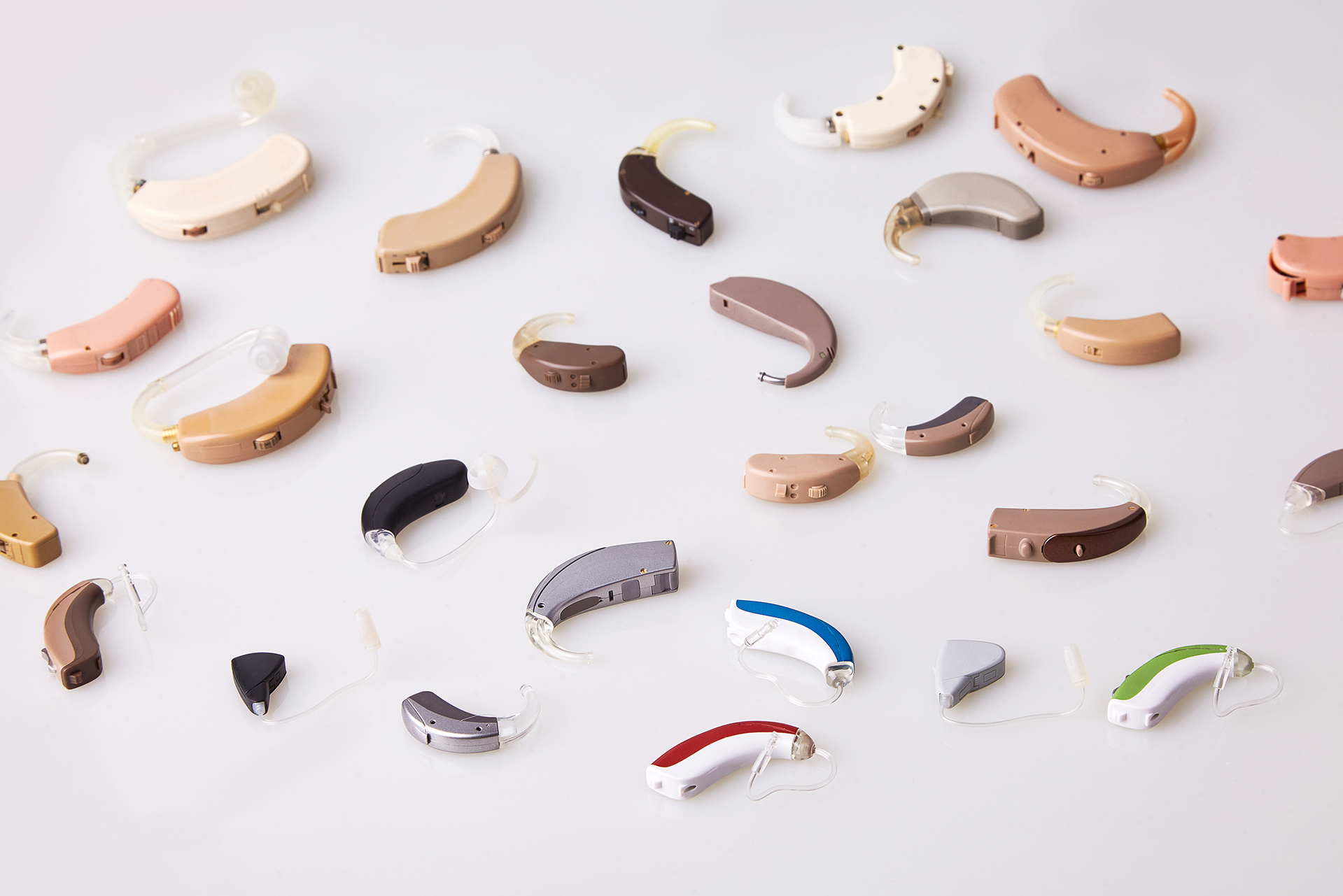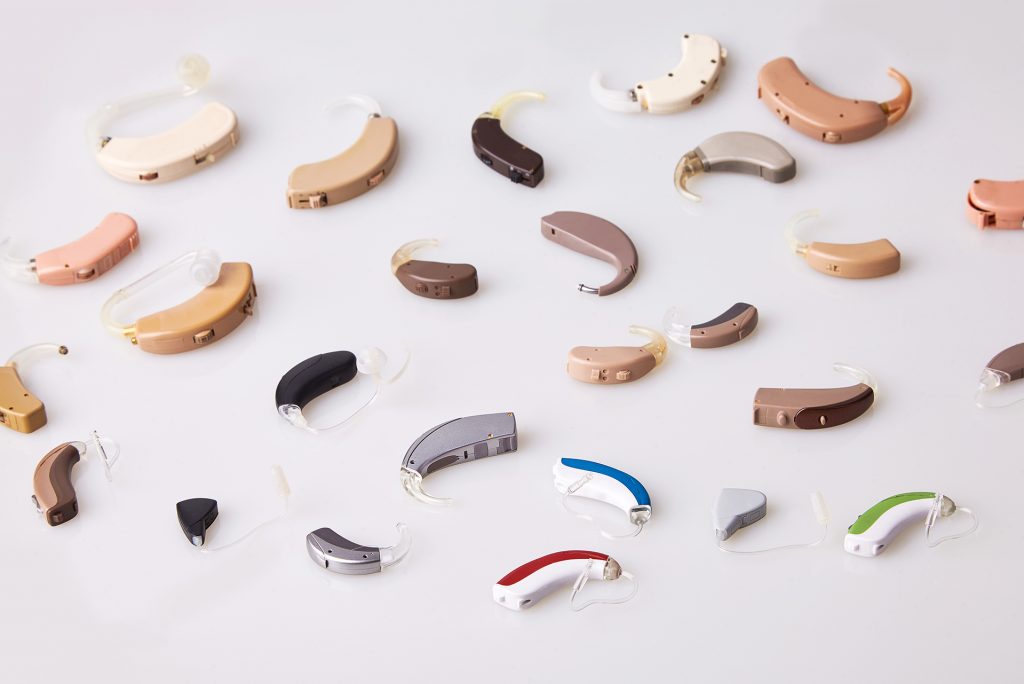 Booking a hearing test or ear wax removal appointment
We hope this blog post has been informative and helped you to distinguish the difference between the public health service and taking your hearing care private.
The first step towards improving your hearing ability should always start with booking a hearing test appointment. Or f you believe that your hearing problems are due to a build-up of excessive ear wax, our ear wax removal services can help with that, too.
Nathan Gluck Hearing Care is based in North London. We operate two hearing clinics in Golders Green and Potters Bar, and our home visit services extend to the areas of Stamford Hill and Elstree.
If you would like to enquire about any of our services or book an appointment, don't hesitate to get in touch with us online or call us on 0800 781 0422. We'd love to hear from you!
Get in touch
If you're concerned you may have a problem with your hearing, or you'd like to arrange a hearing test for a family member, we're here to help.